Doherty Steel Reflow
PeddiNews: Issue 68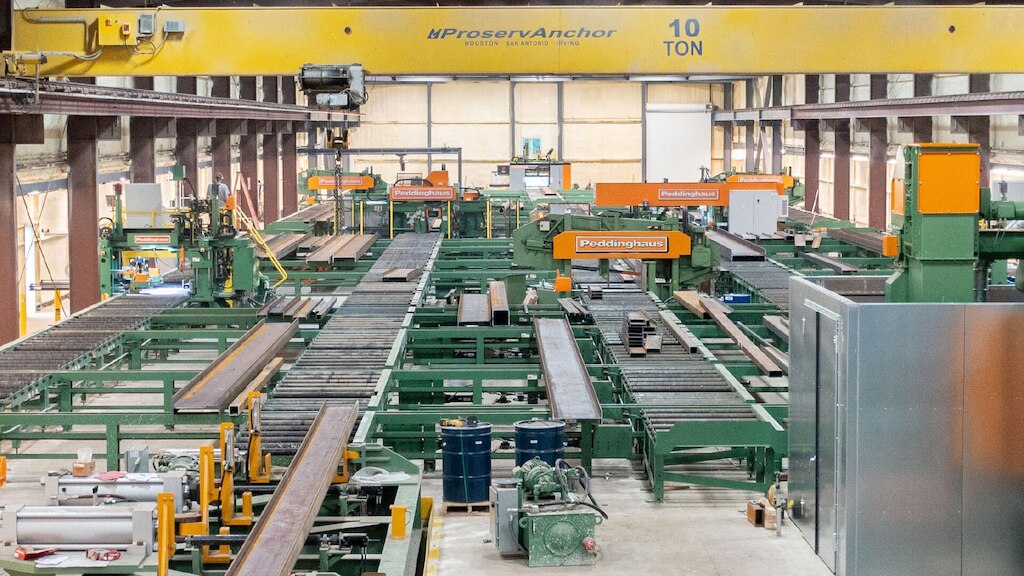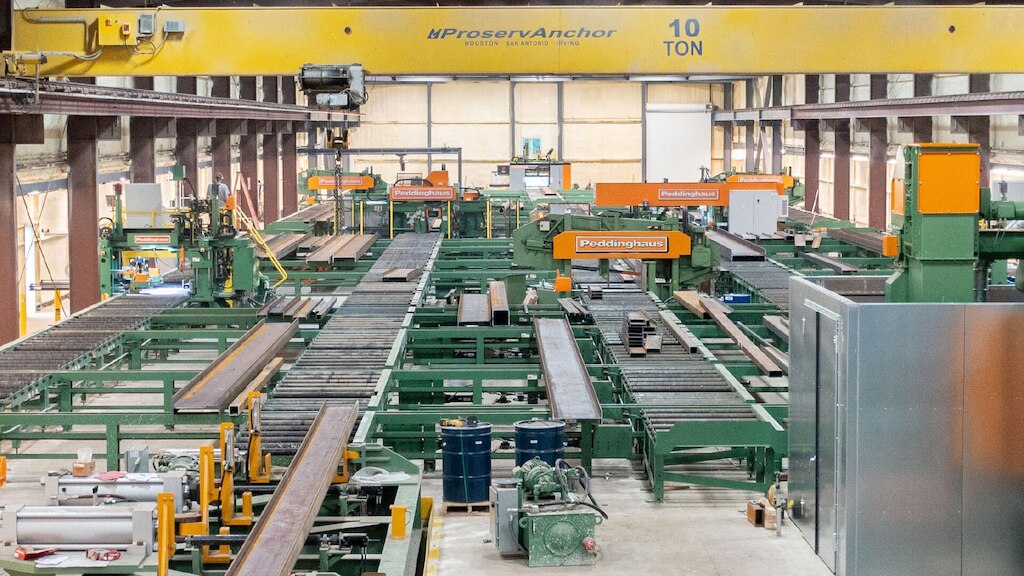 Reflow | Doherty Steel
Because of Doherty Steel's reputation for providing customers with high-quality structural steel fabrication and erection practices on time and within budget, they decided to rethink and rebuild the shop with the goal of increasing tonnage. Now they're moving some serious material.
"In the past year we doubled our processing equipment, adding 12 machines, 1,471 ft (448 M) of conveyors and 32,000-sq-ft (2,973-sq-M) of floor space to our facility to cover our bases for all projects," Chance Doherty declares. "I love the new setup we have. We have 75 ft (23 M) of material handling to stage and load members at the start of production. First, the PeddiWriter marks all saw cuts, plates, piece marks and layout marks. From there, material is filtered in through two drill/saw lines depending on the size of the material. We have a 'heavy' side and a 'light' side. On the heavy side, material gets cut on a DG-1250 band saw before being drilled on the BDL-1250/9D drill line. Running parallel to the heavy side, material flows through a second DG-1250 for cutting, followed by drilling on our Advantage-2 on the light side."
"We actually added a 3rd saw outside of the drills that we use for multiparts to keep our main lines free. We never backfeed material through the system. After the material is sawed it flows to our two ABCM-1250 copers for block outs and full pen weld preps. From there, material is fed to either our cambering machine or PeddiBlast before it gets sent off to the fabrication bay. I like to think we have a full processing system here to cut raw material, put holes in it and lay it out - we have everything we need now."
"We've never had the capacity to run anything over 40" until now," Chance states. "We recently ran our first 44" beam, which was a big deal because it used to be so tedious. We couldn't even put the material up on our rollers, so we had to bring it in and hand cut it all. Now we just load it and run it. It was all processed with ease from beginning to end."
Patrick McCorquodale, Shop Superintendent, adds, "I'm pumped that we can run 44" beams through here. For years we dealt with bringing it into the shop to be cut and drilled by hand. Now that we have the new line, we're saving a ton of time! It's nice to be able to process a 44x500 beam while having a second line running simultaneously."
The new system has led to a productivity explosion at Doherty and continues to offer unlimited potential. Historically, Doherty has been able to push an impressive 10,000 15,000 tons out of the shop each year. This year, they expect to hit 20,000-25,000 annual tons. Next year, they expect a total ROI.
When Doherty chose to rebuild their shop, they relied on fabrication expertise from Peddinghaus Regional Sales Manager, Paul Muraski. Working hand-in-hand with Chance, the Doherty layout plan was executed to perfection. "We worked with Paul and Peddinghaus' layout engineers to make something that I've thought about for years come to life. For 10 years I went through my notebook drawings over and over again knowing that this would eventually be my goal. Together we turned a vision into reality."
Enter Today for a Chance to Win
FREE

Machinery

Gift cards and other Peddinghaus merchandise included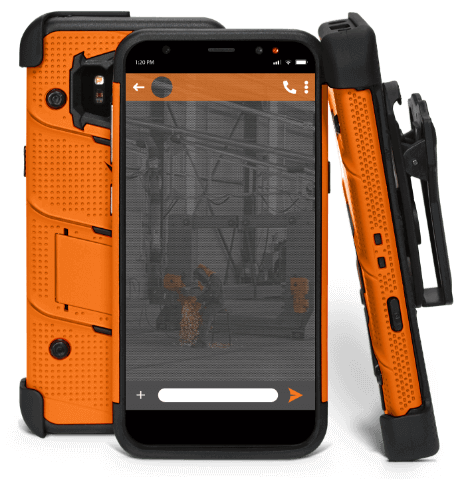 46331 mobile
TEXT KEYWORD
TO
46331
WINNER
Normal text message rates apply. Text "STOP" to opt out. Text "HELP" for help. Up to 3 msgs / month. Terms ‌h‌t‌t‌p‌s‌:‌/‌/‌w‌w‌w‌.‌p‌e‌d‌d‌i‌n‌g‌h‌a‌u‌s‌.‌c‌o‌m‌/‌t‌e‌r‌m‌s‌/‌1‌