Enhance Plate Fabrication with Bevel Cutting Technology
PeddiNews: HSFDB-C
Today's fabricators are still battling the quality and expense of outsourced plate production. Streamlining bevel cutting technology in-house offers fabricators increased efficiency for processing plate, eliminating inconsistencies in cut quality. With modern plasma technology, plate beveling on the Peddinghaus HSFDB-C is designed to be the high speed solution for heavy plate production. Unparalleled bevel speed and cut quality on the HSFDB-C generates more profit for fabricators with a considerable return on investment.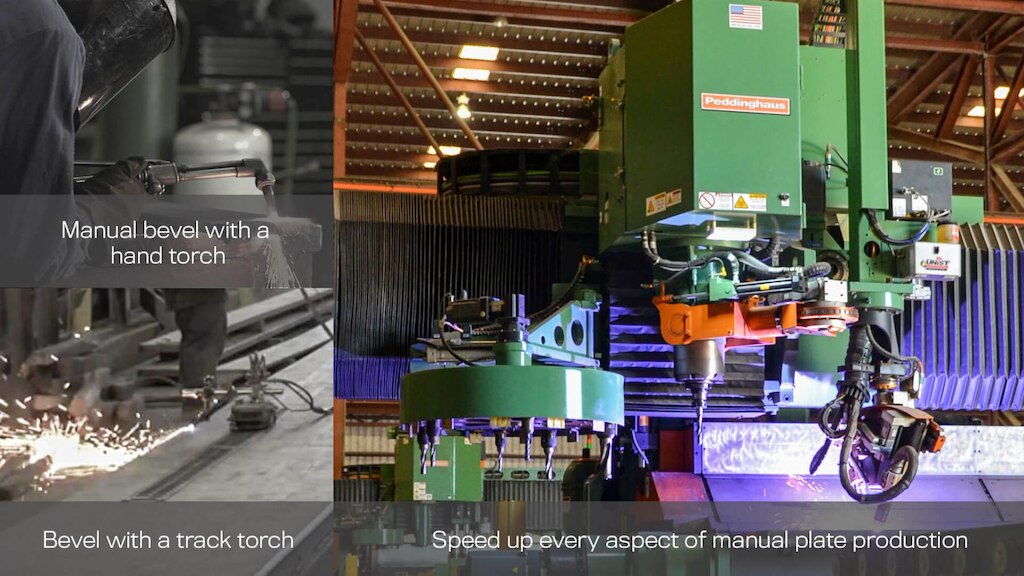 Bringing Plate Bevel Production In-House
Both manual and outsourced plate processes allow significant room for error, especially when running large amounts of plate with the same complex part. The team at Steel-Tech Industrial in Corona, California hit the ground running with their most recent Peddinghaus purchase, an HSFDB-C plate processor. Plate processes like beveling which used to be outsourced to steel service centers have been refined in-house to increase cut quality and decrease cost.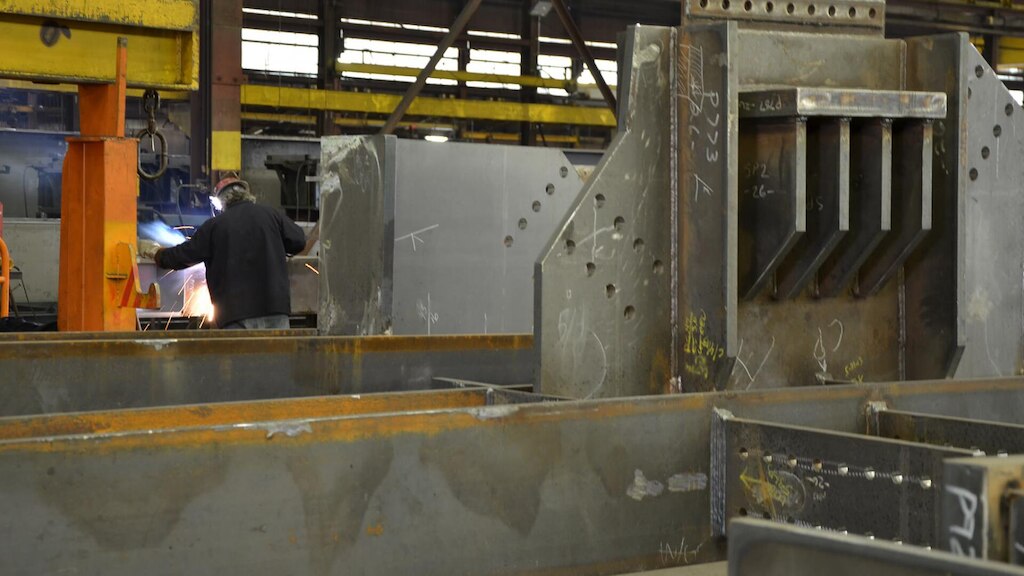 "Before the HSFDB-C, we had a huge problem with ordering out detail plate. After drawings were approved and ready for production, lead time to get outside plate typically took 2-3 weeks. The prices and failure rate were always high, meaning we would have to send plate back for rework making scheduling an even bigger problem," states Hugo Gonzalez, Production Manager at Steel-Tech. "Now, the Peddinghaus HSFDB-C bevels out plates without the added time for our customers. Reaching our company quality goals and plate processing deadlines is effortless."
The advantages of beveling with the HSFDB-C compared to manual processes are unmatched:
Reduced Labor
By manually beveling with a track torch or by hand, only the most skilled fitters obtain the knowledge required to properly mix cutting gasses.
Higher Quality Cuts
Manually cut bevels are not cut at the same level of quality and accuracy as automated cuts.
Increased Repeatability
CNC precision will yield a more consistent cut angle for beveling compared to processing manually.
Faster Welding
With higher quality cuts coming off the machine, fit-up and welding is expedited due to constant material output and no rework.
To learn more about the HSFDB-C heavy bevel plate processor, visit www.peddinghaus.com/hsfdb-c
Enter Today for a Chance to Win
FREE

Machinery

Gift cards and other Peddinghaus merchandise included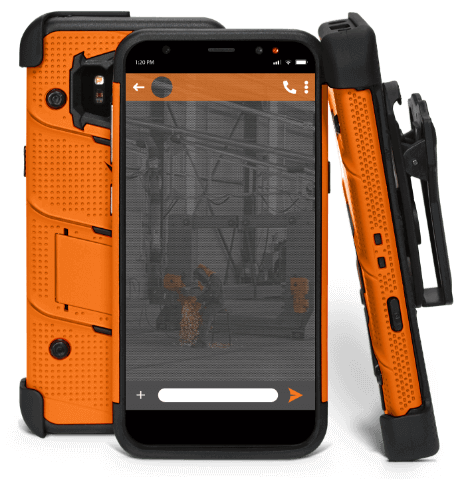 46331 mobile
TEXT KEYWORD
TO
46331
WINNER
Normal text message rates apply. Text "STOP" to opt out. Text "HELP" for help. Up to 3 msgs / month. Terms ‌h‌t‌t‌p‌s‌:‌/‌/‌w‌w‌w‌.‌p‌e‌d‌d‌i‌n‌g‌h‌a‌u‌s‌.‌c‌o‌m‌/‌t‌e‌r‌m‌s‌/‌1‌