Looking for Leadership
PeddiNews: John Cross Update
No, this is not an article about the 2020 Presidential election. Sorry to disappoint you! If there is any topic with more opinions surrounding it than the economic impacts of the COVID-19 pandemic, it would have to be the 2020 election.
The news over the past several weeks has been positive. Instead of continuing to drop, the May employment report showed an increase in employment of 2.5 million workers. The Dodge Momentum Index was flat during May, indicating that new building projects are still being proposed and considered. The Architect's Billing Index reversed direction and showed an upward trend. Consumer confidence has continued to rebound. And, the number of single family residential building permits being issued increased.
So is the economy back on track and can we assume new construction projects quickly follow? Not everyone thinks so. For every piece of positive news, there is a "but". Employment increased, but what would you expect when there was a cold stop? New projects are being proposed, but that doesn't mean that projects already in the pipeline aren't being delayed or canceled. The ABI is up, but it is still reported the second-lowest reading in the history of the index. Consumers received a stimulus check, but didn't have any place to spend it. Single family residential permits were up, but many of the offices issuing them were closed in March and April.
The fact that there are differing perspectives on the current state of the economy does not mean that the situation has not changed since last month. The increase in employment and the uptick in the major indices are a clear signal that the cone of uncertainty in terms of where construction activity is headed has narrowed. The pessimistic projection that the impact of the recession will continue to slow construction for 8 to 10 years is off the table. Employment growth is not going to be limited to 200,000 jobs per month as it was coming out of the Great Recession. Assuming there is not a second economic shutdown caused by a new spike of COVID-19 cases, a significant number of individuals will return to work quickly shortening the impact of the recession on construction activity.
The bottom of the recession has probably been reached, but that doesn't mean that everything will return to normal by the end of 2020. There have been and will continue to be a significant number of business closings and downsizing. This is particularly true in the retail and hospitality sectors where it is projected that a significant percentage of small businesses will never reopen or survive more than 3 months after reopening. The most likely scenario at this point is that we will see another major increase in employment in June, followed by diminishing increases throughout the remainder of the year. The growth in employment will shift from laid-off employees returning to their jobs to individuals who have no job to return to and are finding new positions. Until those who have temporarily been laid off can be clearly distinguished from those who have actually become unemployed, it is impossible to tell how long that process will take. Where are we? On a scale of 1 to 10 with 1 being really bad news and 10 being really good news, the news over the past month would rate at a 7.
Back to leadership – not who, but which. Coming out of every recession there have been one or two construction sectors that have propelled the rest of the construction market forward. Typically single family residential has been the first sector to pick up pulling retail, office, schools and infrastructure with it as new developments require additional services. Coming out of the Great Recession, it was industrial projects including petrochemical, high tech, energy and federally funded infrastructure that provided the drive to keep construction moving forward and sparked the economy.
So which construction sectors will provide that leadership coming out of this recession? Suggesting an answer to that question is just as challenging as predicting the results of the 2020 Presidential election. Over the past several weeks I have spent a significant amount of time reading articles and listening to webinars featuring leading individuals who are working in a number of different business sectors. These are the people who are on the ground and see what is happening. They know the employment situation, the decrease in demand for their products and services, the need for future development and the availability of funds to support it. Some are optimistic, some are pessimistic, but all are realists when it comes to their industries. Wisely, most shy away from linking specific dates to their view of the future, preferring to focus on how deep the impact of the recession will be and how quickly their sector will rebound.
Based on the perspectives of their industries, it is possible to gain a sense of which sectors will be the most impacted by the recession and which sectors will rebound the quickest. Interestingly, most are seeing projects delayed rather canceled – a sign that they anticipate the recession and recovery period to be relatively short. The following chart attempts to look at the relative size of the sector, the magnitude of the impact that the recession has had on the sector and the rate of recovery that is anticipated. The sectors that show the strongest possibility of leading the construction market out of the recession are single family homes, warehouses, pharmaceutical manufacturing and transportation infrastructure.
Single Family Residential entered the recession with demand outpacing supply. New home construction was not keeping pace with growing demand and the inventory of existing homes for sale was shrinking. It was anticipated that the drastic drop in employment caused by the pandemic would reverse this trend, supply would increase and home prices would fall. While there was a small decrease in the S&P Case-Shiller National Home Price Index in March, the index has rebounded in April and May. There may be several factors accounting for this rebound including a desire among some urban residents to migrate to the suburbs, historically low mortgage rates, an increased interest in second homes in less densely populated areas and pent-up demand.
The general rule of thumb for existing homes sales is that there is a 6-month inventory of homes for sale. At the beginning of 2020, the level inventory had dropped to a 3 month supply. Warehouse construction has not slowed during the pandemic with activity taking place in major segments of the market: large warehouses with footprints between 400,000 and 600,000 square feet and smaller warehouses located in urban and suburban areas. There are three drivers for this continued growth in warehouse construction both related to the pandemic. First, there has been a significant jump in online retail purchases. It is anticipated that the new level will be maintained at the end of the pandemic cycle and that online retailing will return to its earlier growth rate.
The second factor driving warehouse construction is the impact that the pandemic has had on supply chains. Manufacturers and distributors that were obtaining components from a single source supplier on a just-in-time delivery basis have experienced major disruptions due to COVID-19. These organizations are anticipating moving away from a single-supplier model, particularly if that supplier is not domestic, and increasing the level of inventory being held. This will result in the reshoring of some manufacturing and an increase in demand for class B warehouse space to hold what is projected to be 3 months of inventory rather than a single month supply.
And the third is the increasing demand for data centers or as they are sometimes called data warehouses. The pandemic has further accelerated the use of online services and cloud data storage. While the storage capacity of devices such as servers is rapidly accelerating, the demand for data storage is accelerating more rapidly. The result is demand for facilities to house these server farms.
Pharmaceutical Manufacturing was a growth market prior to the pandemic and has received further impetus from the demand for medical devices and an eventual vaccine for COVID-19. Globally over $150 billion of pharmaceutical projects are in the pipeline with nearly 50% of those projects being in the US. The pandemic is also increasing the consideration of reshoring some pharmaceutical manufacturing facilities, although that reshoring may also include Mexico and Canada under the terms of the new USMCA agreement. Pharmaceutical manufacturing is much broader than producing medications.
A legitimate question is why if pharmaceutical manufacturing is considered a growth area, health care construction is not? The pandemic has resulted in many healthcare organizations suffering significant financial losses because of the postponement of routine care and elective procedures. Until the healthcare industry returns to solid financial footing following the end of the pandemic, it is unlikely that a significant number of healthcare projects will move forward.
Transportation Infrastructure will contribute to the construction recovery if the federal government provides stimulus funds to state and local governments as well as an infrastructure stimulus plan. Ideally an infrastructure plan should address a broad range of projects and not be focused on short-term, shovel-ready projects such as highway resurfacing.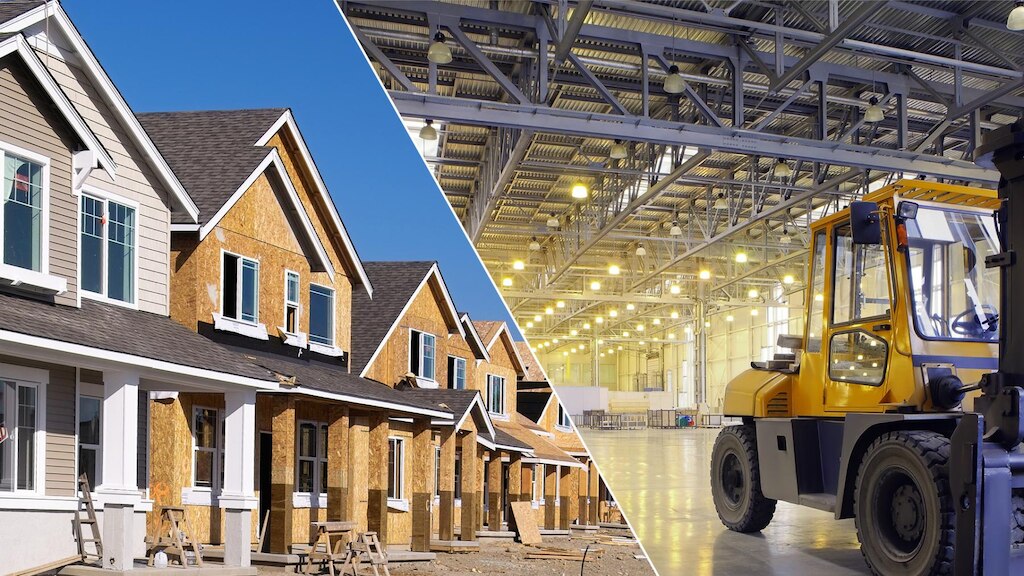 So where will the leadership come from? Single family residential will pull activity in retail, schools and small offices with it as new developments spring up. By providing space for increased retail demand and component availability warehouses will incentivize domestic manufacturing.
I'm going to split my ballot and vote for single family residential and warehouses.
John Cross, PE has tracked construction activity for 20 years. Until his retirement in 2018 he served as Vice President of Market Development for the American Institute of Steel Construction (AISC) and authored a regular column on the impact that economic trends have on the structural steel market for Modern Steel Construction magazine. He can be reached via email at crosswind.consult@gmail.com.
Enter Today for a Chance to Win
FREE

Machinery

Gift cards and other Peddinghaus merchandise included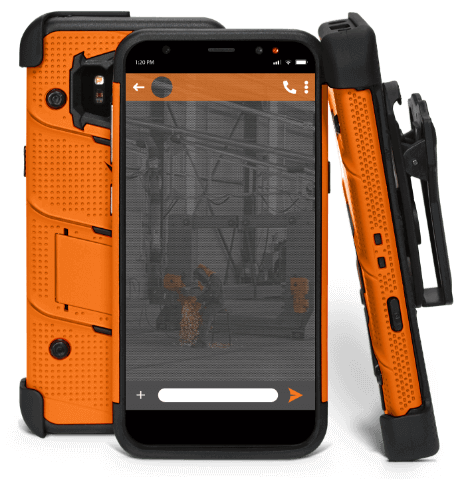 46331 mobile
TEXT KEYWORD
TO
46331
WINNER
Normal text message rates apply. Text "STOP" to opt out. Text "HELP" for help. Up to 3 msgs / month. Terms ‌h‌t‌t‌p‌s‌:‌/‌/‌w‌w‌w‌.‌p‌e‌d‌d‌i‌n‌g‌h‌a‌u‌s‌.‌c‌o‌m‌/‌t‌e‌r‌m‌s‌/‌1‌