Making Money with Structural Steel Material Handling Systems from Peddinghaus
Watching:
Making Money with Structural Steel Material Handling Systems from Peddinghaus
Having the best steel fabrication machinery is important, but shop layout and material handling efficiency are absolutely critical in helping fab shops turn a profit. Proper material handling means more production at less cost, resulting in lower overhead and a safer operation when transferring steel.
The possibilities are endless with a conveyor design this modular. Peddinghaus conveyors are easily modified, expanded, split apart or transferred across to any other conveyor, machine or workstation. Conveyors and transfer stands can be relocated and adjusted as your business grows, laying the foundation for future expansion.
The Real Cost of Cranes
Effective material handling is the key to cranes-off processing. Every fabricator knows that each crane lift costs at least $50. We invite you to spend some time in your shop and observe how many times a steel profile is lifted, how many employees stop what they are doing to pay attention and how production is interrupted. When you add up the minutes lost and multiply that figure hourly and weekly, the actual cost is staggering.
Complete Integration for a Seamless Operation
When crane usage is eliminated and Peddinghaus material handling conveyors are continuously feeding machines, machine downtime becomes nonexistent. Transfers and return conveyors distribute steel throughout the shop so you can run multiple jobs simultaneously with no sacrifice in processing time.
Structural steel material handling systems save manhours by the ton with total machine and software integration. Peddinghaus machines are incredibly modular, so when they are complete with a material handling system that facilitates infeed and outfeed loading and unloading, they produce more without actually increasing labor.
Layout Your Future
Modular configurations make it easy to place all material handling outdoors in order to minimize machine footprint and save shop space. By storing material handling outside the shop, steel can be loaded onto the system directly off the delivery truck without ever entering the shop and interrupting the material flow to other portions of production.
Peddinghaus' Systems Layout Engineering team is always ready to provide a full layout analysis for your shop. Every shop is unique and deserves special consideration. Our team has seen it all through years of experience from learned methods and means of fabrication. We work with you to develop an ideal material handling flow that is guaranteed to maximize tonnage and output. Contact us to find out how much you can save with a cost-effective system customized to your specific needs.
Material Handling Systems
Roller Conveyor Material Handling
Peddinghaus roller conveyor modules are built with a sturdy steel frame designed specifically for the rugged environment of today's steel fabrication shops, ensuring longevity and machine accuracy. Conveyor rollers are precision machined from solid stock and surface hardened for guaranteed strength and durability. These robust conveyor modules are suitable for both indoor and outdoor operations. Roller conveyors can be used as the infeed or outfeed of any Peddinghaus machine.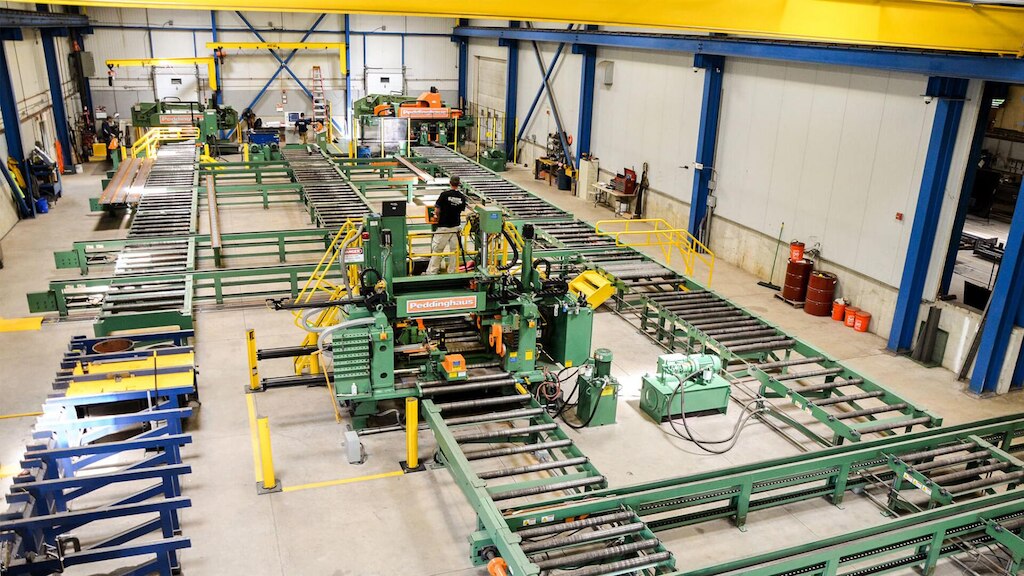 Quiet Glide Lift and Carry Material Handling
Quiet Glide lift and carry handling systems provide full shop flexibility and control for lateral transfer of structural steel profiles - even across multiple conveyor datum lines. Quiet Glides can be easily integrated into any existing shop layout, and operate effectively either indoors or outdoors. This modular material handling design is suited for infeed loading, outfeed unloading and transferring to any other machine or workstation. Quiet Glides have the ability to operate independently, in groups or in unison with integrated control stations.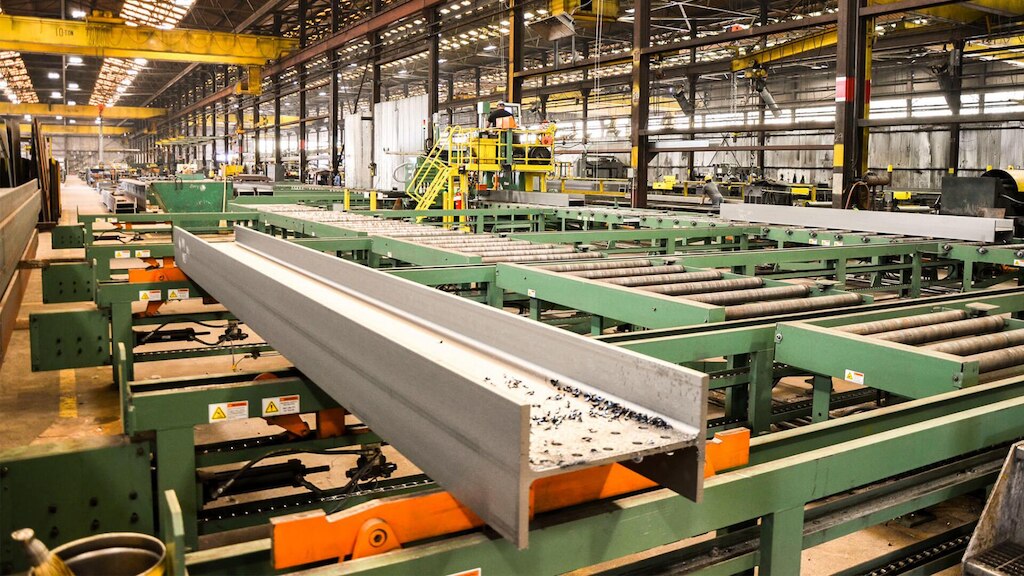 Econo Slide Offloader Stands
For rapid removal of completed parts that do not require the versatility of Quiet Glide transfer stands, the Econo Slide offloading stand makes it easy to pull material off the roller conveyor to an offline location. This completely eliminates the need to remove each part as it is completed with an overhead crane.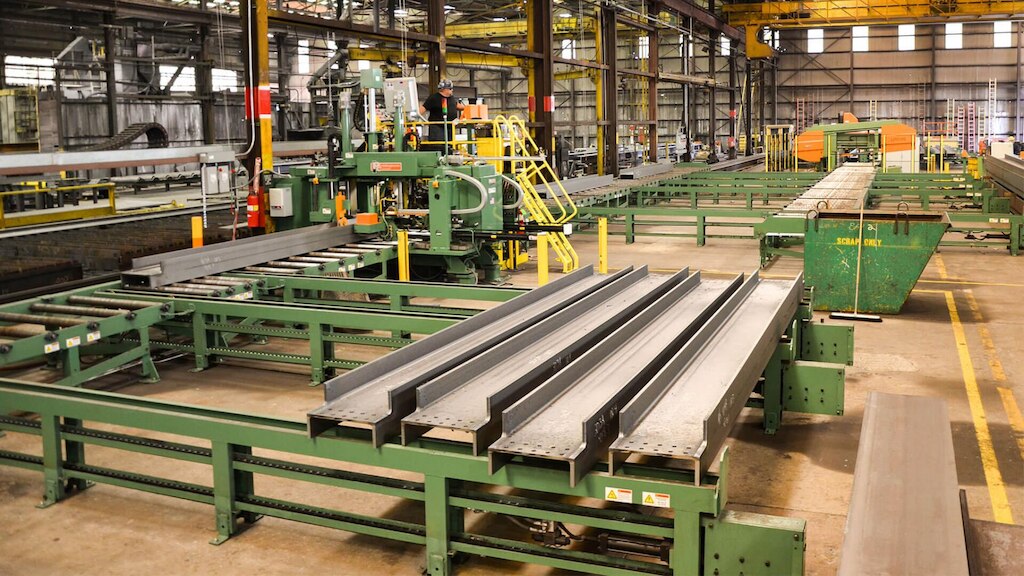 Enter Today for a Chance to Win
FREE

Machinery

Gift cards and other Peddinghaus merchandise included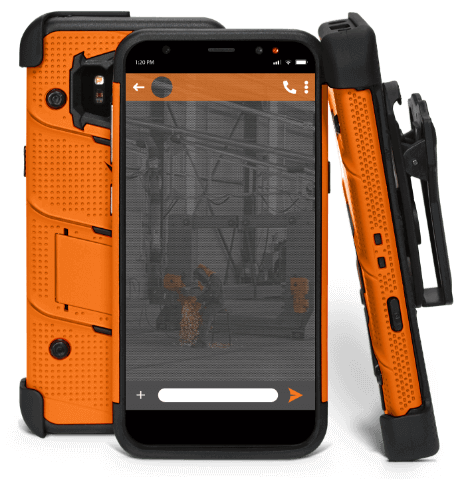 46331 mobile
TEXT KEYWORD
TO
46331
WINNER
Normal text message rates apply. Text "STOP" to opt out. Text "HELP" for help. Up to 3 msgs / month. Terms ‌h‌t‌t‌p‌s‌:‌/‌/‌w‌w‌w‌.‌p‌e‌d‌d‌i‌n‌g‌h‌a‌u‌s‌.‌c‌o‌m‌/‌t‌e‌r‌m‌s‌/‌1‌