Metalitec: 20 Years of Heavy Metal Processing in Mexico
PeddiNews: Issue 67
Comprised of more than 9 million people, Mexico City is recognized as the 6th largest metropolitan area in the world and the most populous city in North America. Rightfully known as one of the most productive urban areas in Mexico, a short drive from this thriving metropolis leads you to the industrial heartland that is Metalitec. A global player in the steel construction industry, Metalitec is one of the largest and most technologically advanced shops in all of Mexico.
The city of Zapotlán de Juárez is conveniently located in the middle of the country, making Metalitec a true hub for the western hemisphere. Meeting the demand of an entire hemisphere is no simple task and takes some serious manpower toachieve. With over 200 specialized operators and 500,000-sq-ft (50,000-sq-M) of shop floor space, Metalitec continues to grow alongside the market they have been serving for two decades. The tonnage they produce is a true testament to their work ethic.
Enrique Calderón Pulido, General Director at Metalitec, elaborates, "We went from producing 500 tons per month to producing more than 4,000 tons per month. Our plants have the capacity to transform steel structures for any type of project."
Eliminating Post-Processing with the BDL-1250/9D
Like many other fabrication firms, Metalitec's beginnings in steel construction were derived through the use of manual labor. However, with the advent of advanced technology, the company has been able to transform its operations to become more efficient, productive and profitable. The acquisition of Peddinghaus machines has been a game changer for Metalitec, allowing them to take on larger and more complex projects with ease.
"Our first Peddinghaus purchase was the BDL-1250/9B drill line and our most recent purchase was the HSFDB-C plate processor," states Juan Antonio Sanchez Alvarez, Director of Operations at Metalitec. "We chose the BDL for its responsiveness in drilling and boring heavy and large profiles. We can completely process profiles up to 50" (1270 mm) wide in no time at all."
Juan continues, "The BDL-1250/9D has also helped us in production by processing beams quickly and easily so they are ready for the next step in the fabrication process. The parts that come off the drill line are left with such a high-quality finish that it's not necessary to do any further work on the piece. There's no need to grind or clean the parts after, and there's no need to check the dimensions because we already know they will be precise."
The HSFDB-C Saves the Day
Juan recalled Metalitec's first project that utilized their new Peddinghaus HSFDB-C machine. The project involved the construction of a major airport in Mexico that required the processing of many tons of plates in a short period of time. Without the Peddinghaus plate machine, the project would have been challenging, if not impossible, to complete within the required timeframe.
"One of the greatest challenges we ever faced was the construction of a major Mexico airport. Many tons of plates were sent to us in a short period of time and the shop was filling up fast, so we had no choice but to process them and get them out of the shop. Thanks to the Peddinghaus plate machine, we finished the project early and have been able to meet the deadlines set by our customers ever since."
Metalitec's transformation from manual labor to advanced machinery has allowed them to take on more complex projects, expand their reach and increase their profitability. As the steel fabrication industry continues to evolve, Metalitec's investment in advanced technology ensures that it remains a leading player in the industry.
"The HSFDB-C has helped us resolve our issue of having to drill and cut all the plates we have by hand. We are now able to deliver all of our assemblies and weldments on time. The HSFDB-C is my all-time favorite machine because it can attack any plate you throw at it," Juan says with a smile. "It is the best machine we could have for processing plate in a variety of thicknesses and it just has great drilling quality."
Industry-Leading After-Sales Care
In today's fast-paced industrial landscape, steel fabricators require more than just cutting-edge technology to stay ahead of the competition. Companies like Metalitec must also have access to reliable support services that ensure their equipment is functioning optimally and minimize costly downtime. This is precisely where Peddinghaus machines stand out from the competition.
While Peddinghaus is based in the USA, it has field service technicians located within driving distance of its clients' facilities worldwide. This means that businesses like Metalitec, located in Mexico, can rely on quick and efficient support whenever they need it.
Enrique and Juan emphasize the crucial role that Peddinghaus' exceptional service has played in the company's success. "The attention that Peddinghaus has given us in service has played a large part in our decisions to invest in them. Peddinghaus has far exceeded our expectations, not only through the versatility of their machines, but also in the good treatment they have given us after sales."
"We are always looking for solutions to improve and streamline our process and Peddinghaus has always supported us in that. We are always met with an immediate response to solve any issues that may arise," Juan confirms.
Enter Today for a Chance to Win
FREE

Machinery

Gift cards and other Peddinghaus merchandise included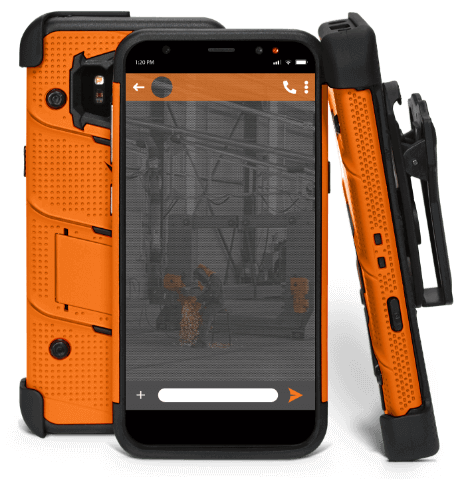 46331 mobile
TEXT KEYWORD
TO
46331
WINNER
Normal text message rates apply. Text "STOP" to opt out. Text "HELP" for help. Up to 3 msgs / month. Terms ‌h‌t‌t‌p‌s‌:‌/‌/‌w‌w‌w‌.‌p‌e‌d‌d‌i‌n‌g‌h‌a‌u‌s‌.‌c‌o‌m‌/‌t‌e‌r‌m‌s‌/‌1‌