Peddinghaus Gets Peachy in Atlanta
Visit Booth #B7867 November 8th-10th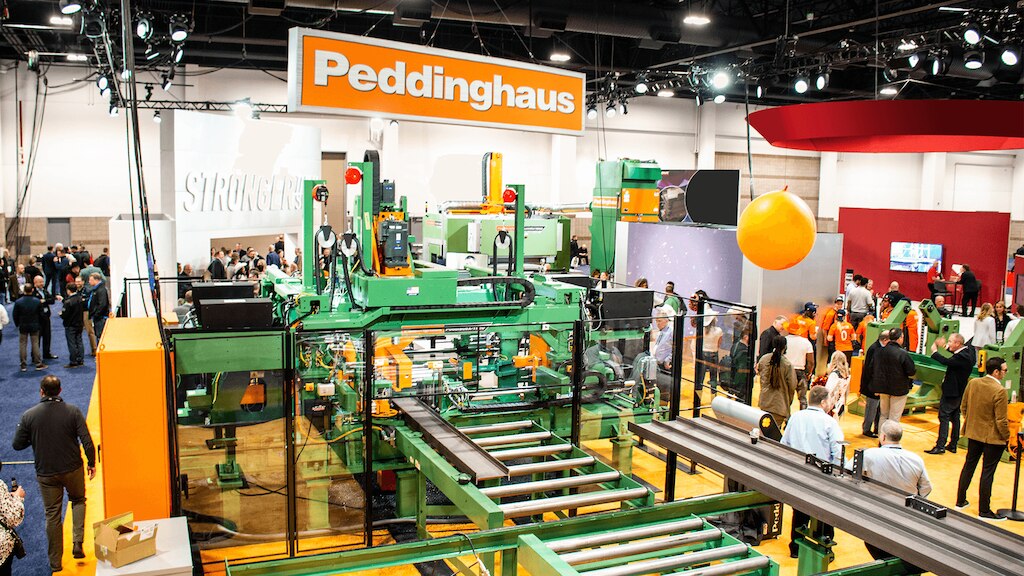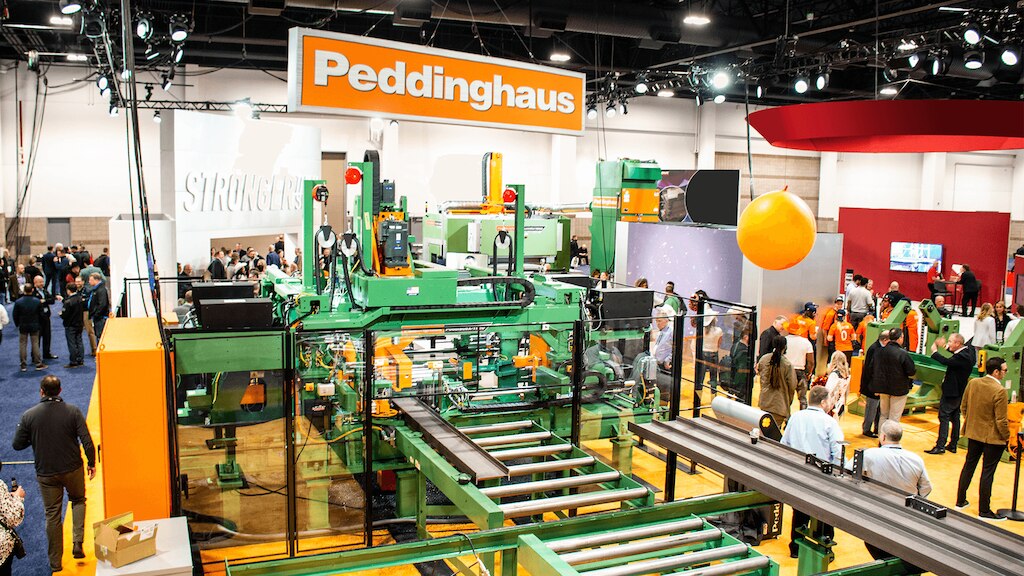 FABTECH season is finally here and Peddinghaus is ready to reveal the best lineup of structural steel fabricating technology yet in booth B7867! FABTECH is deemed North America's largest metal forming, fabricating, welding and finishing event hosted by the Fabricators and Manufacturers Association (FMA). The annual exhibition is set to fill the halls of the Georgia World Congress Center with over 1,000 exhibitors and their most impressive industry innovations of 2022.
World's Fastest Drill Line
Earlier this year Peddinghaus unleashed the beast of all beam drill lines, the PeddiSubX-1120. The PeddiSubX-1120 is the fastest drill line the steel industry has ever seen with speedy Sub-X spindles that can independently process 3 surfaces at once and mill out copes in just 90 seconds. By rapidly decreasing the time it takes to process profiles, steel fabricators are able to expedite project deadlines far ahead of schedule. When you can process holes, copes, flange thins, weld preps, rat holes, plasma marks, scribes and even tool changes simultaneously, there's no going back. Meet the machine that does it all in booth B7867.
High-Volume Assembly
Manual welding is no easy feat, and the steel industry remains on the hunt for skilled workers capable of meeting today's shop demands. When good labor is hard to find, the PeddiAssembler is the solution. By running repetitive beam processes through the PeddiAssembler, fitters and welders are able to focus their energy on the more complex and intricate projects that require their expertise. Fabricators can trust the output of the PeddiAssembler with perfect positioning up to 1/24" (1 mm) over a 60' (18 M) profile. Stop by the Peddinghaus booth for live demonstrations of the PeddiAssembler, PeddiSubX-1120, PeddiRotator and 335-DGA band saw. See you in Atlanta!
Location
Georgia World Congress Center
285 Andrew Young International Blvd NW Atlanta, GA 30313 - USA
Exhibitor Hours
Tuesday, November 8th: 10:00am-6:00pm
Wednesday, November 9th: 9:00am-5:00pm
Thursday, November 10th: 9:00am-4:00pm
Machine Demonstrations
PeddiSubX-1120 high speed beam drill line
PeddiAssembler robotic welder
PeddiRotator beam rotator
335-DGA miter band saw
Visit www.fabtechexpo.com to register.
Enter Today for a Chance to Win
FREE

Machinery

Gift cards and other Peddinghaus merchandise included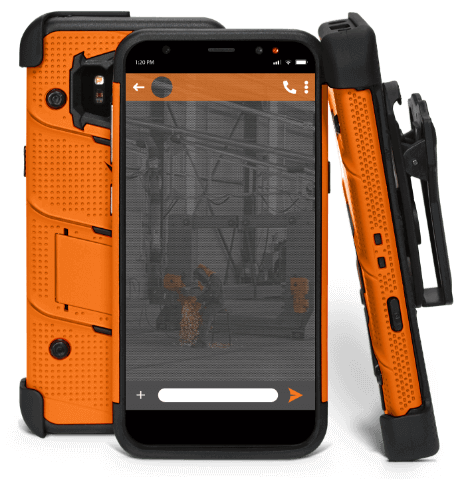 46331 mobile
TEXT KEYWORD
TO
46331
WINNER
Normal text message rates apply. Text "STOP" to opt out. Text "HELP" for help. Up to 3 msgs / month. Terms ‌h‌t‌t‌p‌s‌:‌/‌/‌w‌w‌w‌.‌p‌e‌d‌d‌i‌n‌g‌h‌a‌u‌s‌.‌c‌o‌m‌/‌t‌e‌r‌m‌s‌/‌1‌