The 410-DGA
Double Miter Band Saw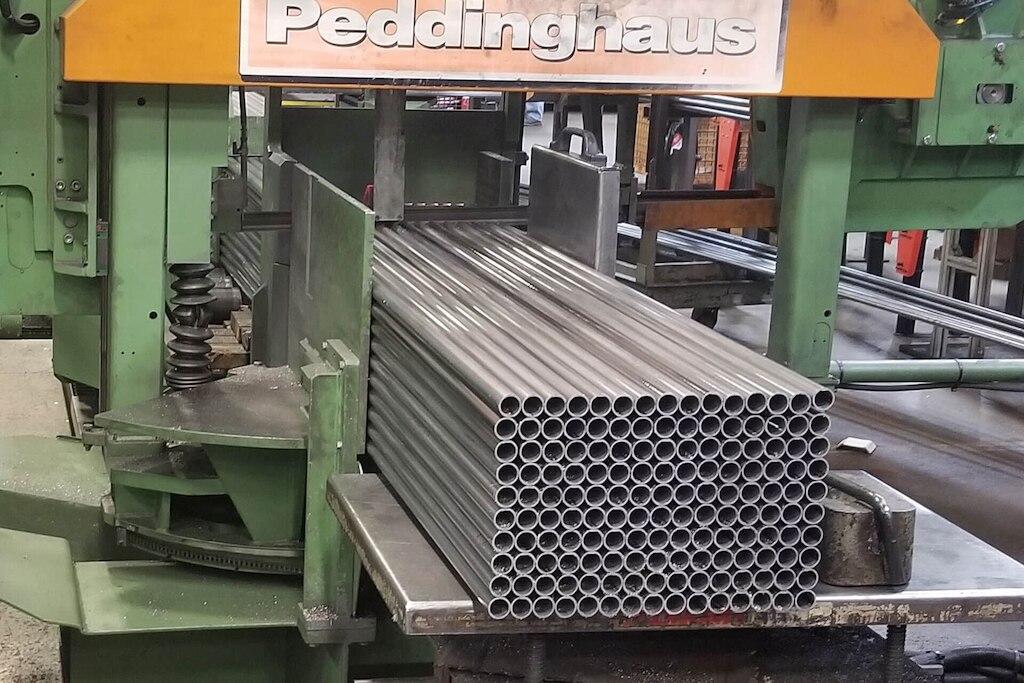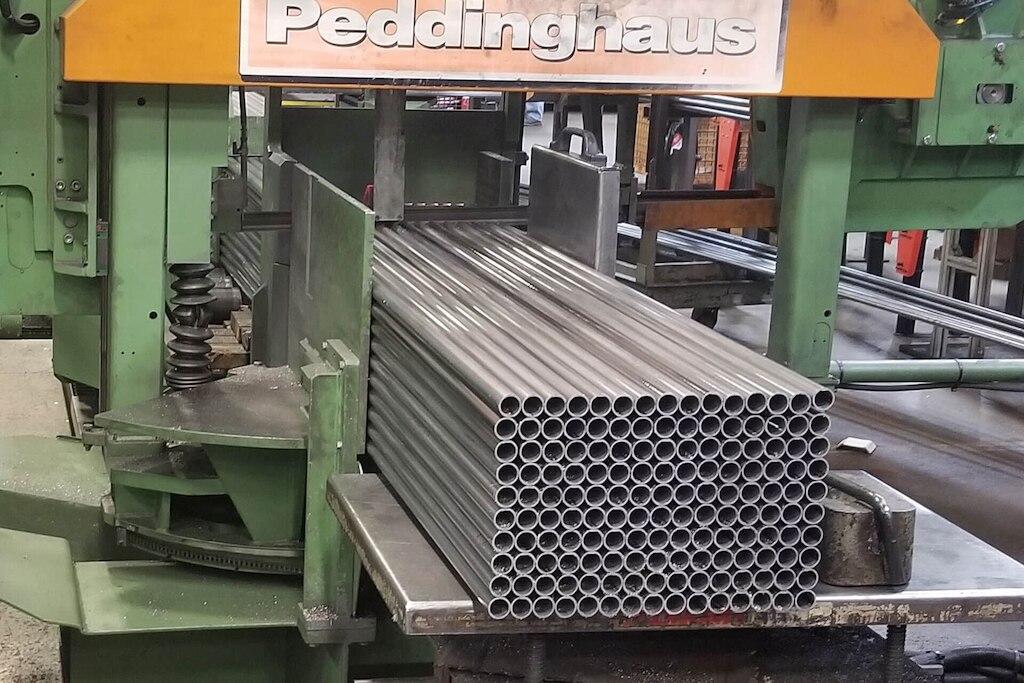 What machines and processes make your shop flow more effective? To some, a band saw is just another step in production; a cutting device that merely separates pieces of steel. At Peddinghaus we recognize that every part of your production relies upon this machine to maintain efficiency. If not properly designed and placed, a band saw can be the downfall of your system's efficiency. The Peddinghaus line of band saws plays an important role in keeping your shop running.
Using cutting technology on the 410 DGA double miter band saw can increase overall shop productivity and generate higher production. Cutting on the 410 DGA double miter cut band saw is facilitated by a 3º attack angle and is linearly guided with a rugged twin column design for fast positioning to +45/-60 degree miter sawing. A CNC controlled infeed system allows up to 7' 6" (2.3 M) per stroke, while an integrated CNC mitering control allows for multiple miter parts to be produced from stock material with a single press of a button. The blade head assembly features electric ball screw feed technology, maximizing cut performance and minimizing blade wear.
Bundles of material such as square and round tubes can also be processed in a single stroke of the saw. The 410 DGA band saw maintains a 19" x 16" (482.6 mm x 406.4) bundle clamp capacity, ideal for cutting a high volume of identical sections of material. Produce CNC accuracy and repeatability with the ergonomic touch screen control unit on the 410 DGA.
"Our Peddinghaus 410 DGA double miter saw has allowed us to significantly grow our tubing business. Brandt Rodgers, Manufacturing Engineer at Agri-Fab explains, Our productivity has significantly increased over the last few years because of this saw. We have been able to feed 40% more downstream processors without additional equipment investments."
Enter Today for a Chance to Win
FREE

Machinery

Gift cards and other Peddinghaus merchandise included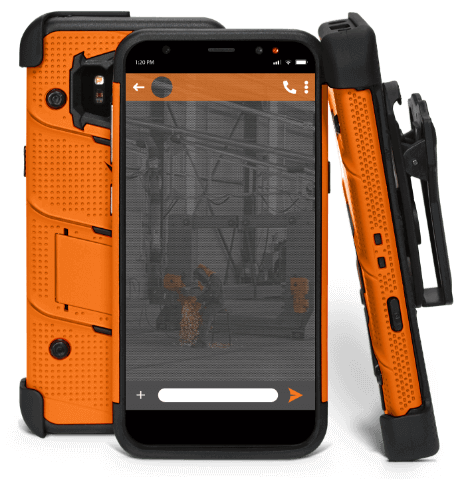 46331 mobile
TEXT KEYWORD
TO
46331
WINNER
Normal text message rates apply. Text "STOP" to opt out. Text "HELP" for help. Up to 3 msgs / month. Terms ‌h‌t‌t‌p‌s‌:‌/‌/‌w‌w‌w‌.‌p‌e‌d‌d‌i‌n‌g‌h‌a‌u‌s‌.‌c‌o‌m‌/‌t‌e‌r‌m‌s‌/‌1‌