Garbe Iron Works: We're Talking Steel
PeddiNews: Issue 64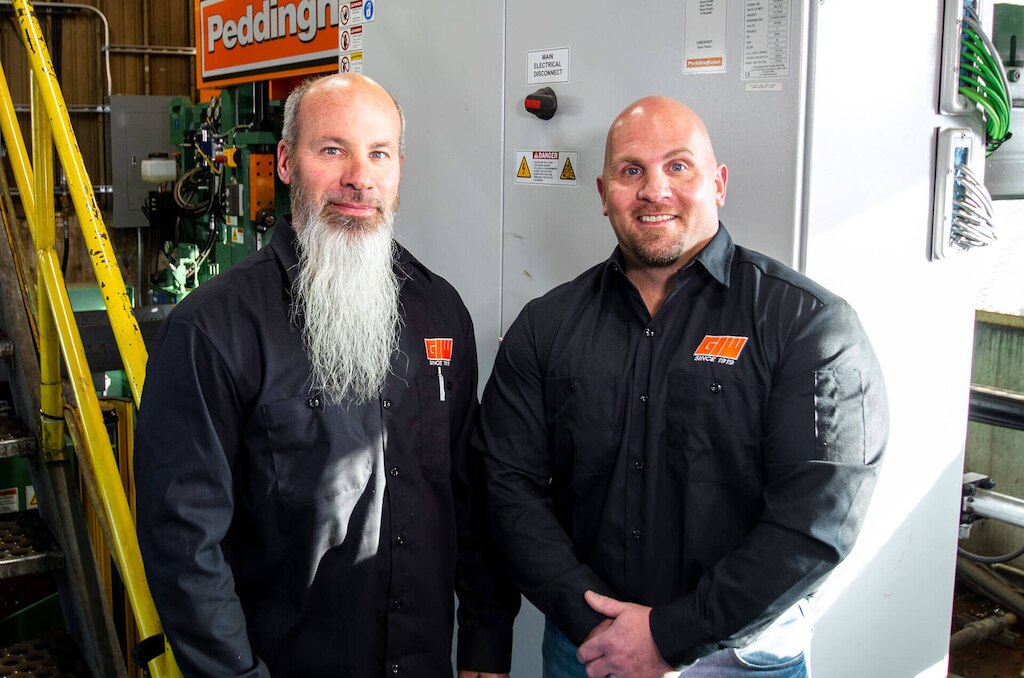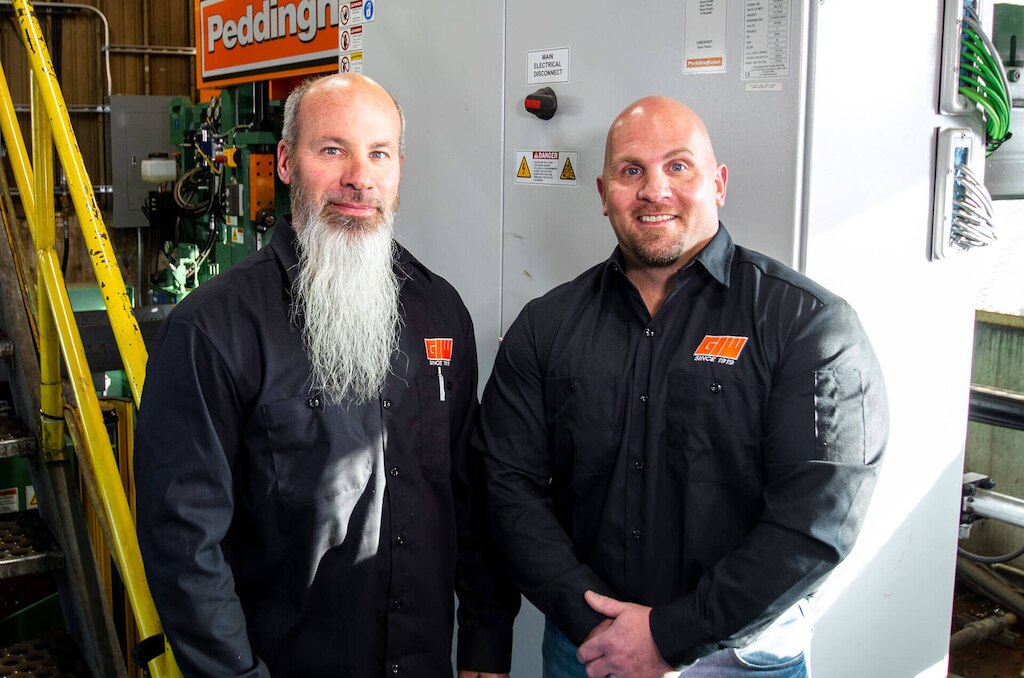 An impressive 103 years ago, Frank Garbe established Garbe Iron Works (GIW) in Aurora, Illinois - USA, on the banks of the Fox River, where the shop still stands today. Soon after, Frank passed the steel torch to his son, Jim Garbe, who served as president of the company until the 70s. In comes Terry Peshia, who unknowingly began his career in structural steel in the 60s when he took what was supposed to be a one-day job working for Jim as an ironworker. What started as a small fabrication operation would later become an honorable family legacy for brothers John and Ted Peshia.
John and Ted work diligently together to carry on the legacy of their father, Terry, and the Garbe family, keeping the torch burning through the next generation. "Dad was originally only doing ironworking to earn money to pay for school. Once he started getting up on the steel, it quickly became his passion and he never looked back." John Peshia, Co-President of GIW, reminisces, "We always joked that dad was the yin to Jim's yang and they worked so well together because of that." This day marks the beginning of a partnership that set the foundation for generations to come.
Family Values Encourage Achievement
GIW is loyalty-driven and quality-oriented, and their customers appreciate their meticulous approach to steel fabrication. A proud family business where all members take great pride in what they do creates an atmosphere for each employee to reach their full potential and produce the best structural steel fabrication possible.
With an annual tonnage surpassing 5,000 tons and employees who have poured 30+ years of hard work into the business, GIW operates at maximum efficiency. "The core group of people we have here at Garbe Iron want to stick around. They're the reason we survive and I appreciate the group that comes together to work every day - I owe a lot to them," Ted Peshia, Co-President of GIW, expresses.
"We're small but we're mighty," states Frank Bilodeau, Fitter/Welder at GIW. "The biggest change I've noticed in over 40 years of welding is the good equipment we have. New equipment means more work through the shop and less pressure on our shoulders."
More Machines, Less Footprint
Adding more technology while gaining more floor space is every fabricators' fantasy. Last year, the team at GIW began working closely with the Peddinghaus layout engineering team to turn that dream into a reality and maximize their shop space with a 5-machine install.
Many years ago GIW creatively designed their own 740 sq ft outdoor machine shed next to the shop, appropriately referred to as "the saw house." This is where material used to be sent for cutting by a pair of old cold saws. Today, the very same tiny saw house is now home to their brand new Advantage-2 drill line, 1250-510 band saw and Ocean Liberator coping machine. No strangers to efficiency, GIW designed the saw house to have a uniquely removable roof. This design contributed to a speedy installation since the machines just needed to be dropped in.
The very limited square footage of the saw house posed no issue for GIW. In order to accommodate their new system, they needed to be well-calculated in their layout to gain the highest efficiency with maxed-out floor space. For this very reason, GIW's facility has been intelligently crafted to keep their machines under roof, while their material storage and material handling stays outside.
With this new setup, GIW is now a linear shop. Material strategically flows from the north end of the shop and through the saw house, where it is then transferred and completed at the south end with no backtracking. An outside crane is utilized only to load steel onto the Peddinghaus material handling conveyors. The conveyors have contributed to lower overhead costs and a safer operation now that a crane is no longer needed to transfer material.
Ted explains, "Material used to flow through a drill line that was set up in our main fab area. I wanted to get the drill off the shop floor so that we did not interrupt the flow. Beams used to enter through the north end, make it to the south end, then have to get brought back through. Now we are working in the machine shed only and keeping material outside."
"The less we touch the steel, the more money we make. Crane usage is at an all-time low now that everything flows in the right direction. Layout marking, milling and coping have become amazing assets to our shop and an even bigger asset to our customers!"
A Smooth Operation
GIW is just one of a long list of customers who have experienced a significant uptick in production and a decrease in processing time after installing new Peddinghaus equipment. "We are already prepared for an increase in our annual tonnage this year since these machines are so fast and can do more for us," John declares. "The Advantage-2 is an industry-proven drill line and is one of the best machines we can and should have in our shop. We've seen a major increase in drilling efficiency ever since. That Liberator we have next to the Advantage-2 has made all the difference in the world when coping beams which needs to be done on about 70% of all projects. Not to mention, we have one gentleman that runs the whole system - the drill, saw and Liberator simultaneously. It's all been a great investment for our company."
Working together with Peddinghaus layout engineers, sales and the service department on the installation, the common goal to remain operational during the process was achieved. He continues, "The install went off perfectly as planned, we did it all in about 3 months. We replaced all of our machines with new ones while remaining completely operational. We were able to keep up and our production schedule went unharmed."
Looking over his shop, Ted states, "My plan is to keep going hard at it because I have machines that I know can take the workload. I can depend on them and I have faith in them to produce steel the way they should. Our favorite projects are the ones that make good use of our machines. Following the new install, we were able to land the biggest project in GIW's history."
Out with the Old and In with the Used
Completing the 5-machine install, GIW replaced their FPB-1500 plate processing machine with a remanufactured FPB-1800 and Anglemaster-623 from SSSL, Peddinghaus' associated used machinery remanufacture division. The remanufactured FPB-1800 operates at the same high caliber as a brand new machine, enabling GIW to increase their plate processing capacity without any headaches.
"We found that over the past few years plate availability could be a concern. We wanted to have the ability to process all sizes and make good use of material. We thought being able to process wider plates would offer something valuable to our projects, and it has," says Ted. Expectations for the used Peddinghaus machines remain high at GIW. John adds, "My expectations for the SSSL equipment is that it's going to run like Peddinghaus does, which is forever."
Making Life Easier
Working with the Peddinghaus service department has been a notably positive experience for John and Ted. Over the years, the two companies have established relationships with individuals they can rely on. "It makes our lives easier, a lot easier," says John.
Ted continues, "When we contact Peddinghaus service, we're always met with gracious people that address our issues right away, get us answers or lead us to the answers. Sometimes they teach us how to diagnose and that's a learning aspect that helps make both companies better. The relationship between GIW and Peddinghaus has been nothing but trustworthy. I love that and I count on them over and over again for help. Not only with the fabrication we're doing, but the knowledge of the industry is invaluable."
The Future is Made of Steel
John and Ted have a common goal to leave their mark on the steel industry by promoting steel wherever they go and in whatever they do. A focal point for GIW is to assure that steel is the number one building material in the country. "Every day the wood and concrete industries do their best to release our stranglehold on the industry." John goes on, "My dad was highly involved in the AISC and now I am currently on the board of the CFA. It is important to us to participate in the growth of the steel industry by making sure people recognize that steel is the best way - the only way - to build buildings."
Enter Today for a Chance to Win
FREE

Machinery

Gift cards and other Peddinghaus merchandise included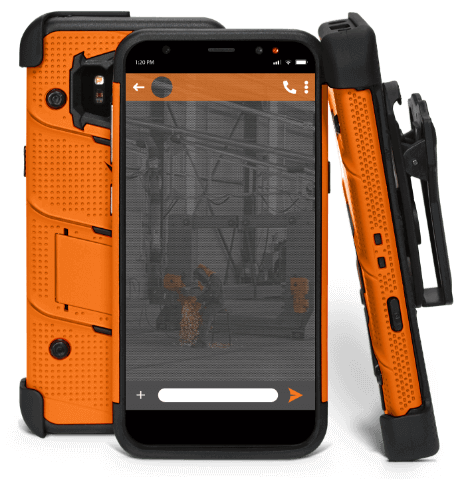 46331 mobile
TEXT KEYWORD
TO
46331
WINNER
Normal text message rates apply. Text "STOP" to opt out. Text "HELP" for help. Up to 3 msgs / month. Terms ‌h‌t‌t‌p‌s‌:‌/‌/‌w‌w‌w‌.‌p‌e‌d‌d‌i‌n‌g‌h‌a‌u‌s‌.‌c‌o‌m‌/‌t‌e‌r‌m‌s‌/‌1‌