HME, Inc: Kicking Haas Since 1996
PeddiNews: Issue 65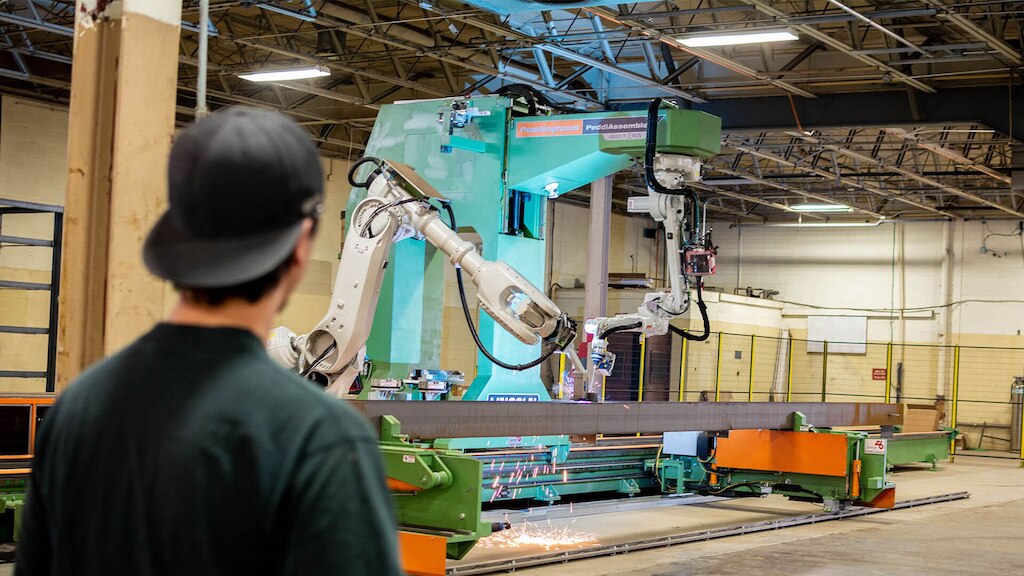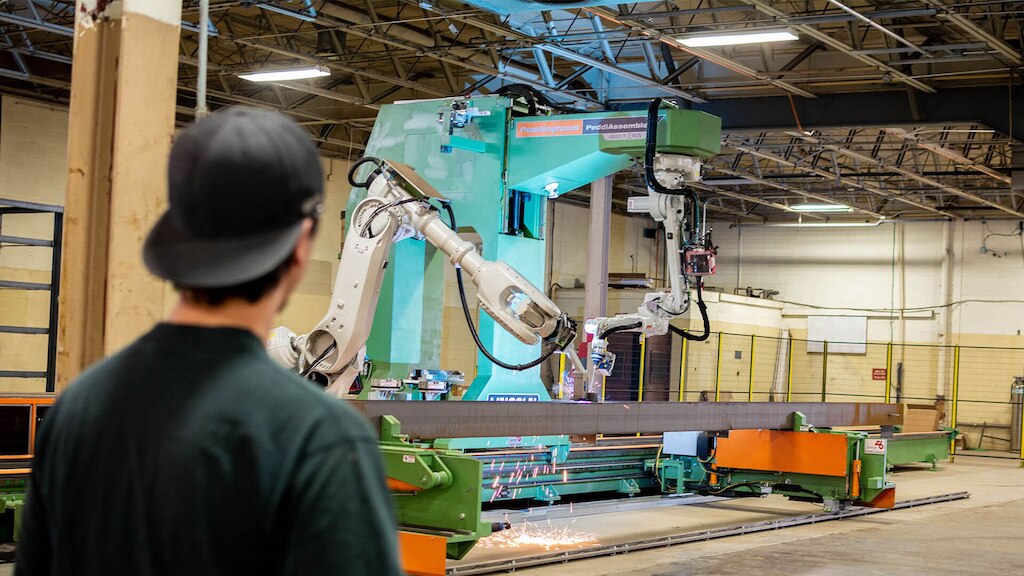 In the steel industry, it is not uncommon to hear the story of major fabrication companies getting their start in a small garage or tool shed as a one-man operation with a welder and a mag drill. For Jon Haas, the concept behind HME was derived from a brilliant business plan he created while working toward his master's degree at the University of Kansas. With an aptitude for business development, he took his class project and ran with it, incorporating Haas Metal Engineering, Inc. and growing it into the multi-million dollar empire it is today. In other words, Jon aced the final exam.
Haas Metal Engineering, Inc. is just one of several companies operating under the HME brand today. The multi-faceted business provides full-service steel solutions and then some with a division for fabrication, erection, engineering, railings, commercial doors, metal sales and even dirt bike and ATV sales! HME has evolved into one of the largest structural steel contractors in the midwest and nationwide, now with more than 400 employees and an annual tonnage capacity of 40,000+.
"Several shop expansions and several pieces of equipment later, it's really impressive to see how the company has advanced," says Chief Operations Officer, Rob Mohan. "At the time of transitioning from manual fabrication to CNC machinery, you didn't know what you didn't know. Mag drilling and hand layout worked just fine, but as soon as we invested in that first beam drill line our tonnage jumped over 50% instantly. Our throughput went up so much that we hired more people to keep up with the drill and it allowed us to make a really big jump in growth. In the past year, we've invested in a PeddiAssembler robotic welder, a few PeddiRotators and a BDL-1250/9D, DG-1250 and Liberator drill/saw/cope system."
Warehouse Turned Fab Shop
A cruise through the streets of Jon's old stomping grounds in downtown Topeka will lead you to a small, unsuspecting warehouse retrofitted to be utilized as a steel fabrication shop. This unique facility is home to HME's new PeddiAssembler and four PeddiRotator weld stations, explains Production Manager, Brent Broxterman, "The main strategy behind the PeddiAssembler shop is that steel never touches the ground. We don't have any cranes in this building and that has proven to be extremely efficient for us."
Brent continues, "Our fitters and welders use the PeddiRotators all day every day. They can turn an 11,000 lb (450 kg) beam in roughly 20 seconds and put it into the exact position they want to weld it. They say they feel kind of spoiled with the PeddiRotators because being able to lift the piece to your height level makes work more comfortable and much safer."
Since its installation, the PeddiAssembler is already making waves at HME by dramatically speeding up the fabrication process. "The PeddiAssembler has reduced fabrication time by 50% and sped up our overall operation by 2-3x while improving quality. Before the PeddiAssembler we did a lot of manual fabrication and now we focus on making the PeddiAssembler do at least 90%, if not all, the fabrication. Human error has become less of a battle," states Brent. In just 6 short months, the PeddiAssembler has helped increase productivity, decrease fit-up errors and produce a better product for HME customers while saving them money.
"For the month of April, the PeddiAssembler put out 18.7 tons per day - and we've only been running it for 6 months so far," Brent exclaims. "That being said, the PeddiAssembler has already well exceeded our expectations. We just had a truss cord assembly come through that had roughly 30 components on it. It only took 77 minutes for the robot to fabricate everything to the right dimensions in the right location. It saved our best laborers at least 4 hours of trouble."
The PeddiAssembler utilizes a proprietary software system so user-friendly that Brent raves about its intuitiveness, "The ProFit software really eases risk because it gives you feedback. Before processing, it tells you if a part is out of tolerance so you can decide what you really want to do with it and adjust. It tells you if you're going to have a collision before it happens so you can recode, reposition and completely mitigate that risk. In fact, there are not many factors that are controlled outside the robot. It checks its own parts, makes sure they're within tolerance, checks the beam, pulls the information directly from the XML file and translates that right to the beam."
The list of HME's favorite PeddiAssembler features goes on and on. According to Brent, "Besides tacking, welding and great software, we also love the magnets and automatic material rotation. Being able to quickly change out magnets from a 5 lb (2.25 kg) part to a 400 lb (181 kg) part and being able to fit that part in two minutes is impressive. Then being able to rotate that beam 360° without having to use a lift, a chain or a crane almost makes it too easy on us."
Commissioning a New Heavy Structural System
Back at the main campus, a newly built facility houses the BDL-1250/9D, DG-1250 and Liberator drill/saw/cope system. By placing material handling outside, this 6,000-sq-ft shed may be small, but it is mighty in capacity. With the triple threat attack of heavy-duty processing, this expansion allows HME to execute drilling, sawing, coping and material handling in one line that is perfectly designed for the exceptionally large members they've been processing.
With the newly installed system, Scott King, Production Manager at HME, reports, "Since we're working on many projects right now that utilize our 85 ft (26 M) infeed and outfeed conveyors with 160 ft (49 M) of cross transfers, the long, heavy members get queued up, processed and then staged for welding. We can't run those members on anything else we have here."
"The overlength material handling operates on a lift and carry system. The lift and carry mechanism is essential for our heavy members so we're not dragging them along the cross transfers. It's a much quieter process this way. We have it set up to be loaded on both sides with a fork truck."
Scott and the team at HME were eager to dive in head first and get to drilling and coping on the heavy structural processing line. The BDL-1250/9D drill pairs well with the Liberator oxy-fuel coper in any fabrication shop, but this combination is a perfect fit for fabricators processing pieces with 4-¼" (108 mm) thick flanges. "My expectations for the new Peddinghaus system are pretty high. It's good quality equipment that can produce a lot of steel, so we're expecting 250 tons per week out of the new line. It's proven to be really useful for our heaviest members. So far the biggest piece of material we've run on the new system was a W14x730 full pen prep beam with 4-¼" thick beveled flanges and ratholes on the web. It's pretty awesome to see something that big turn out immaculate."
Airport Hangar Puts Peddinghaus to the Test
Stadiums, warehouses, hospitals, schools and aircraft hangars are just some of the areas in the wide scope of HME's work. Their extensive list of high-tonnage projects is quite impressive.
Scott tells us, "The first job we're running on the new system is an airport hangar facility. With multiple pieces over 700 lbs (318 kg) per ft, this heavy-duty material handling is really going to come into play. This project requires a lot of weld preps and the only way to do bevels and ratholes on material this large is with oxy-fuel, so the Liberator is also going to play a huge role in this project. The heavy members we are processing on this system are at least 40 ft long so we'll start with a trim cut, drill it, then do the weld preps. We wouldn't be able to efficiently process this job without the new Peddinghaus machines."
"We prefer to chase a challenge when it comes to bidding jobs," Rob adds. "Our people like to get away from the day-to-day standard steel connections and get involved in projects of high scale and complexity like this one. Projects that challenge the fitters, welders and operators add excitement to the shop floor."
Two is Better Than One
Jon, Rob, Brent and Scott look forward to advancing HME's sterling reputation in the steel industry by embracing automation and anticipating growth. "The new expansion was designed for additional growth," Scott declares. "Our plan is to duplicate the existing line with another drill, saw and coper, so we'll have two heavy structural lines in this building running simultaneously. The premise behind setting it up this way is to reduce labor since only two operators will be required to run all six machines."
With two heavy structural lines dedicated to producing material for the PeddiAssembler, Brent is excited to run the shop at maximum capacity, "With the help of these machines, we look forward to achieving our long-term goal of producing a completed load of 22.5 tons per shift on the PeddiAssembler!"
Rob concludes, "At HME, we like to stay focused on growth. We zero in on our weak links and bottlenecks, exploit those bottlenecks, invest in technology and hire good workers in order to sustain that process improvement."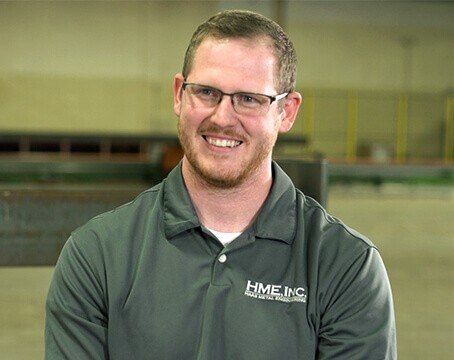 The PeddiAssembler has reduced fabrication time by 50% and sped up our overall operation by 2-3x while improving quality.
Enter Today for a Chance to Win
FREE

Machinery

Gift cards and other Peddinghaus merchandise included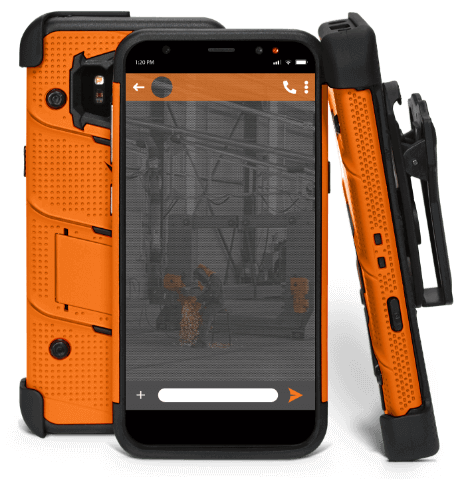 46331 mobile
TEXT KEYWORD
TO
46331
WINNER
Normal text message rates apply. Text "STOP" to opt out. Text "HELP" for help. Up to 3 msgs / month. Terms ‌h‌t‌t‌p‌s‌:‌/‌/‌w‌w‌w‌.‌p‌e‌d‌d‌i‌n‌g‌h‌a‌u‌s‌.‌c‌o‌m‌/‌t‌e‌r‌m‌s‌/‌1‌